The better the site, the better the business. An exemplary experience of an e-commerce site is of paramount importance because if that's not the case the user might just leave with a bad impression for the site & never come back again. Hence, it becomes important...
read more
Developing strong and reliable software, while providing quality service to clients, is what Navyug Infosolutions strives to achieve. We work tirelessly to ensure the projects we work on align with the desires and specifications from our clients. This is why we are...
read more
Recently there is an increase in the popularity of MicroServices but it has been prevalent for a long time. A number of factors can be attributed to the popularity that has led to this trend with scalability being probably the most important one. Utilization of...
read more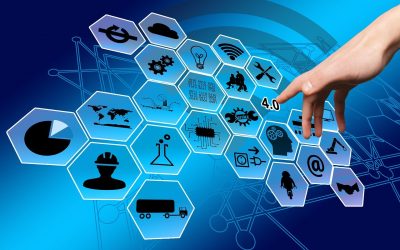 As every player with a stake in IoT is aware, security is paramount for the safe and reliable operation of IoT connected devices. It is, in fact, the foundational enabler of IoT. Where there is less consensus is how best to implement security in IoT at the device,...
read more
An often-quoted figure of Gartner says that "6.4 Billion Connected "Things" Will Be in Use in 2016" and use cases are far too many to be outlined in any one document. The idea of devices connecting directly with each other is, as Kevin Ashton coined the term Internet...
read more
Since day one, the team of software professionals at Navyug Infosolutions has been dedicated to our founding mission and vision. That is, providing value to customers and society as a whole through wisdom, integrity, and technology. We offer a diverse array of...
read more