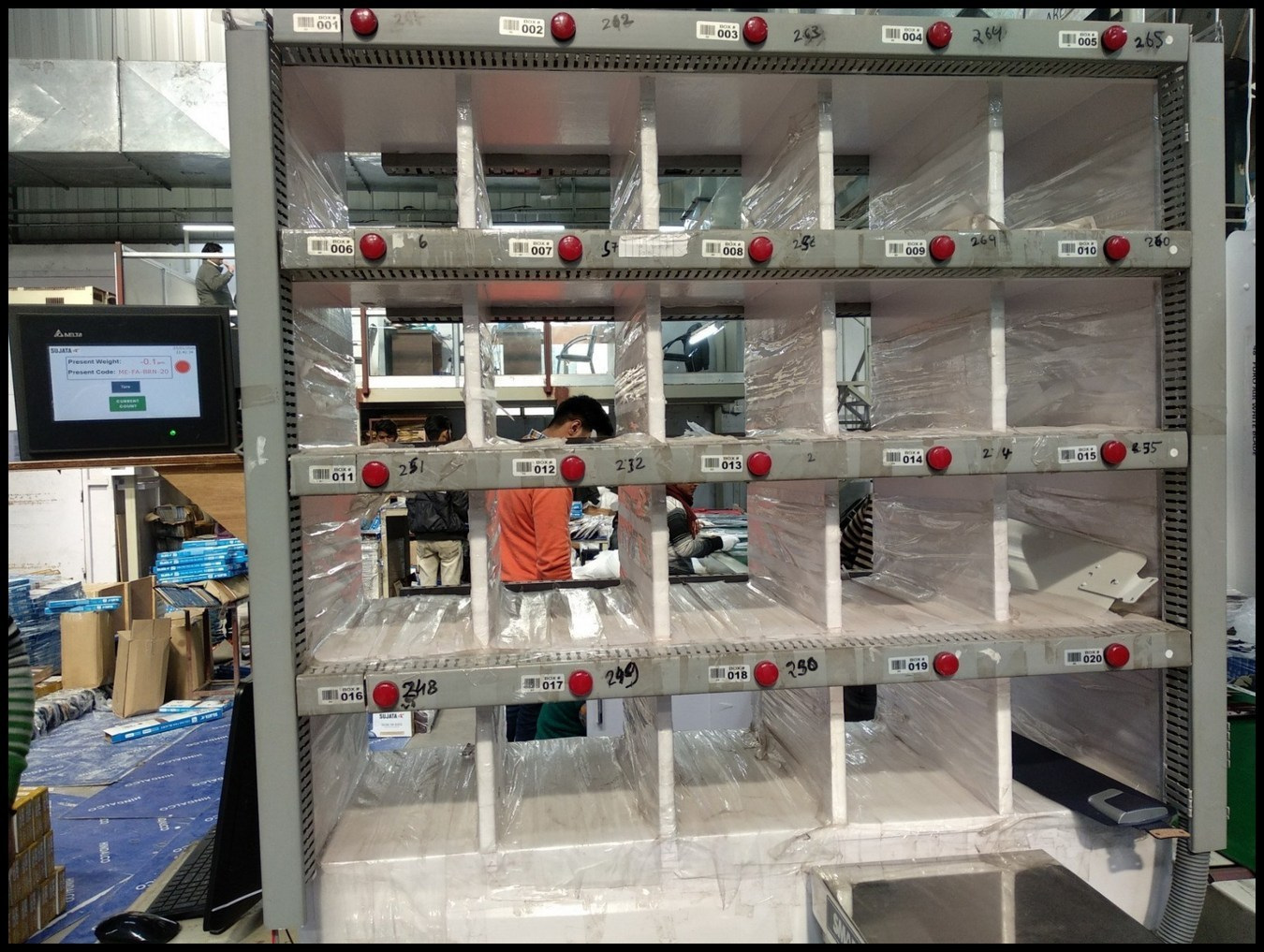 Reduce Time Of Weighing Fan Blade Moving In Conveyor And Identifying Pigeon Box In Which It Is To Be Kept
SUJATA FAN PROCESS AUTOMATION
Navyug has developed a iOT solution for Sujata Fan unit which reduced their time for weighing fan blade and assign correct pigeon box after weighing.
The business was facing problem in identifying correct weight of fan blade and complete process was operated manually.
Their process took lots of time and error because of which number of manufactured units was not at it full capacity.
Key requirements of the business were:
Reduce time during weighing of fan blade   

Reduce error during stacking of blades while packing 

Generate QR Code containing information of stacked blade

Generate report at the end of production
Extensive visits and interaction with staff and business owners and identified better solutions as per condition prevailed in the manufacturing unit.

Presentation of solution was shared with Client

Poker Planning

Agile methodology with daily standups with client

Test Driven Development
Reduced their time for weighing fan blade and assign correct pigeon box after weighing

Every detail can be monitored by employee through HMI present both sides of the pigeon box

Also during stacking of blades taken from pigeon box, a QR code will be generated which will contain all information related to blade

Reports is generated at the end of the process
TECHNOLOGY
PLC system, Ladder Logic, HMI Interface (Touch Responsive), Manual UI and hardware testing, Solution Presentation, Trac for Ticketing