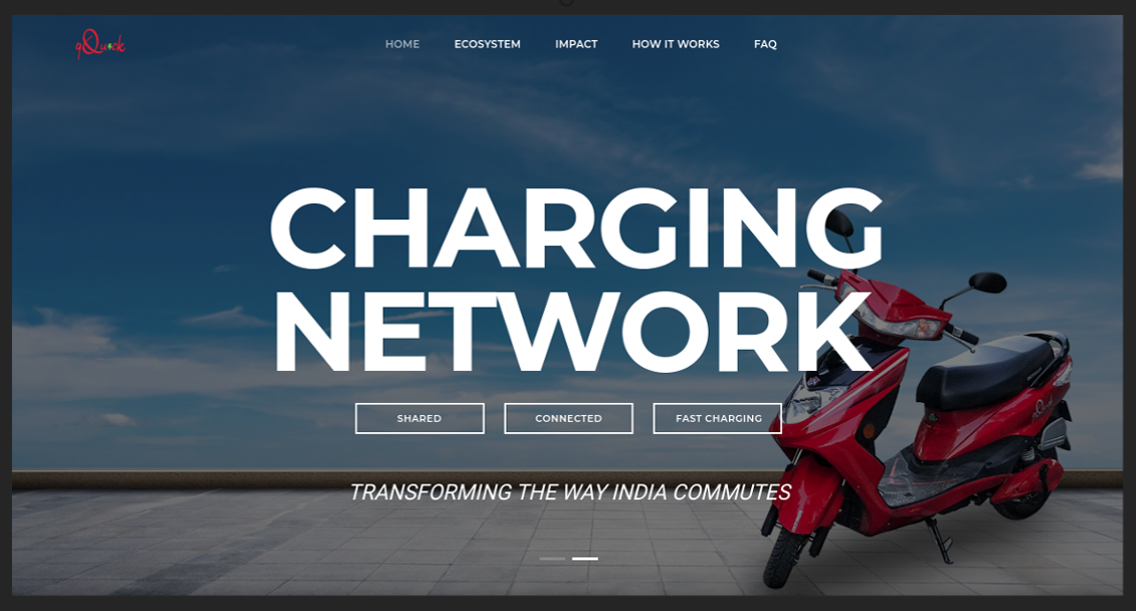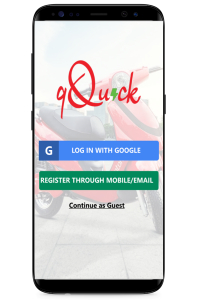 EXECUTIVE SUMMARY
qQuick is a mobile application which gives users easy access to a personal electronic scooter which is keyless, smokeless, noiseless and dock-less by paying only for the time of use.
qQuick is India's first Integrated, shared, connected e-mobility services in Delhi. qQuick is an app based electric scooter sharing service with convenience as the primary focus. It aspires to revolutionize the way people commute over short distances. Through a fleet of electric scooters, they are working towards making Delhi NCR cleaner, and healthier. Their scooters are non-polluting i.e. smoke-free & noise-free.
The Client wanted to let customers control – start / stop – scooters through the qQuick mobile application without using keys

The bike's location was to be updated and recorded every 5 seconds on the UI

Device data was to be captured and shown on the mobile application
FEATURES OF
THE APPLICATION
For Users:

Pre-Boarding

Onboarding (Login and Register)

Location of the Scooter

Book and Ride the scooter

Alerts regarding low battery, ride to end soon, SOS feature for emergency, malfunctioned system, beyond the location if going on wrong way

Help and support integrated with third party

Refer and earn integrated with third party

Profile and settings

Customer feedback on completion of ride

For Admin:

Onboarding / User Role Management

Dashboard

Manage users

Manage Vehicle Owner

Manage Vehicles

Manage Issues & Concerns 

Manage Pricing & Invoicing

Manage Payments & Subscriptions 

Customer Rating
Team Introduction with client

Gathering of the requirement from the clients 

Creation of the mockups by BA

Creation of the Writeups by BA

Re- estimation of the project 

User stories created by BA

Design of each user story

Development and Testing

Demo given to the client

Client feedback taken
The product is under development by the Client.