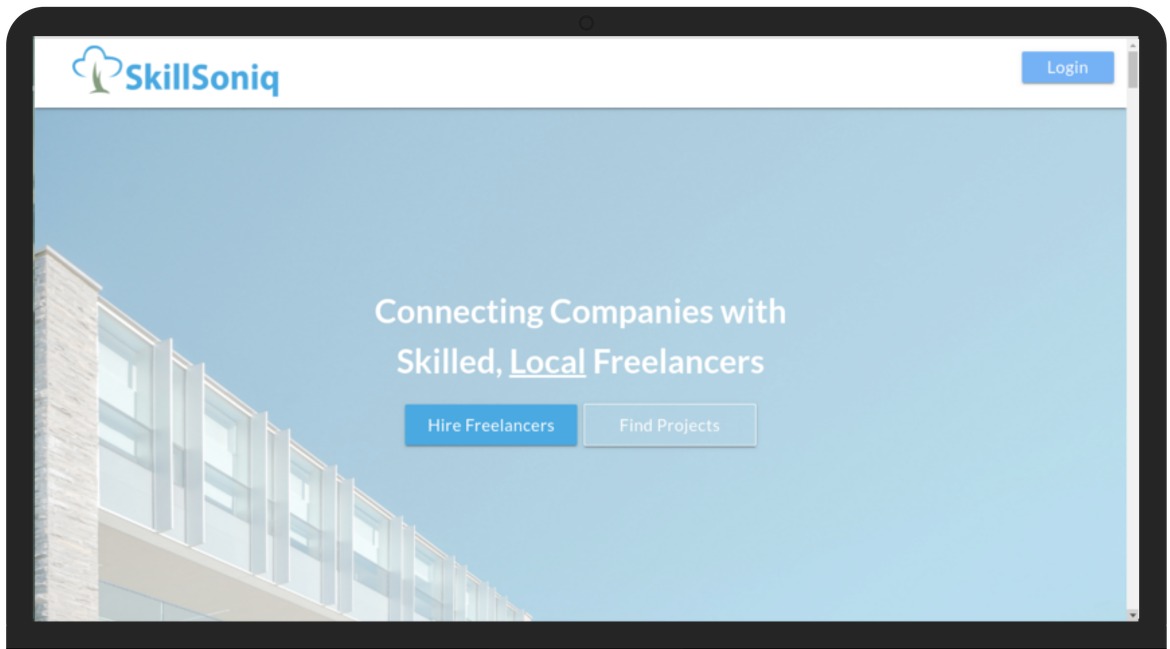 EXECUTIVE SUMMARY
SkillSoniq is a marketplace app that connects companies with skilled, local freelancers in the same city at highly affordable rates. The application uses Machine Learning and Artificial Intelligence to match freelancers with relevant projects in a way that freelancers can fully utilize their 40 hour work week and stay happy.
SkillSoniq is a great proponent of the "Freelance" economy that is estimated to contribute $2.5 Trillion per year to the global GDP by 2025.
The client wanted to roll out the MVP (Minimum Viable Product) in under a month. They also wanted an algorithm that worked for the US staffing market. A custom machine learning algorithm was required to be scripted.
FEATURES OF THE APPLICATION
Freelancer Dashboard.

User Company Features.

Admin Dashboard and analytics

Automated resume parsing and matching with user company requirements.
Extensive interaction with business owners

Through an incremental and iterative process, the identified idea was taken from birth to a mature tangible concept

Daily standup calls to keep everyone on the same page / be aware of the shortfalls and any delays.

Using project management software to track the progress of milestones. 
SkillSoniq was able to service multiple Clients in the US by providing them with hyperlocal freelancer support:
Specialized freelancers at reasonable rates.

Freelancers on-site.

Without any exorbitant agency fees.

Allowed clients to test workers for a bit, before hiring them as employees.