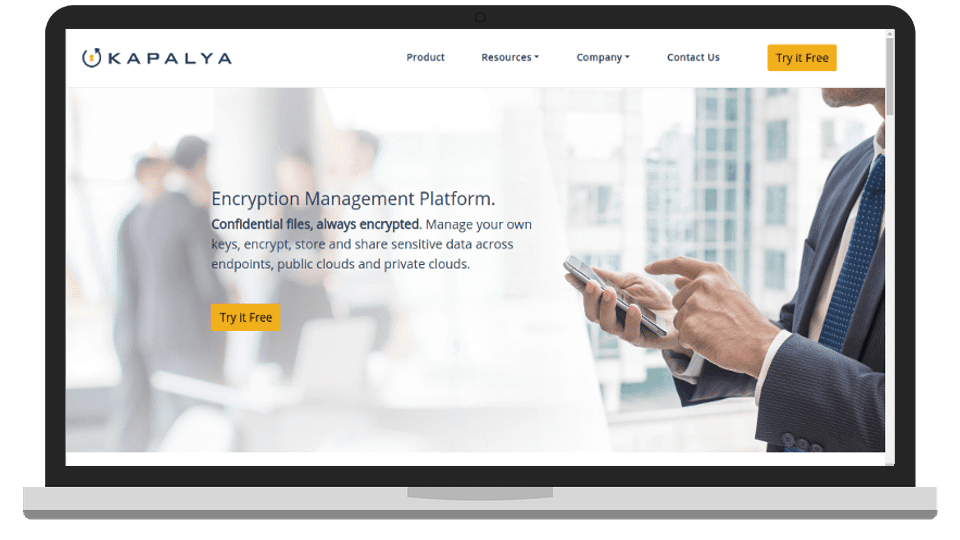 "Navyug team is highly skilled, diligent, dedicated and very sincere."
KAPALYA – SECURITY APPLICATION PROVIDING ENCRYPTION OF DATA
One of the critical items in protecting the company's data and meeting IT compliance is to encrypt data-inflight and at rest.
Kapalya is an application aimed at securing the sensitive data present in user's devices. Its presence on Desktop, Android and iOS makes sure that user has his files secured everywhere
Kapalya is one of its kind product. While many security applications exist in the market, making a real end to end encryption application was not easy. It had a multiple challenges ranging from encryption keys management, encryption algorithms and integration with multiple clouds services.
Extensive interaction with business owners
Through an incremental and iterative process, the identified idea is taken birth to a mature tangible concept
Daily standup calls to keep everyone on the same page and be aware of the shortfalls and any delays
Using project management solution to track the progress of the milestones
Kapalya is made for both desktop and mobiles. While the core purpose and application is same across all the platforms, few features are made according to the need of the environment.
Encryption / Decryption
Integration with multiple clouds
Sharing of encrypted files
Secure traffic over VPN
Scanning of Sensitive data
Kapalya is now in the final phase of the development. After two more cloud integration and payment gateway integration, the app will be launched globally.
Ruby on Rails, JAVA FXML, Swift, Developed for Web, iOS, Android, AWS for server hosting, Windows AD for internal management of the users, OpenVPN